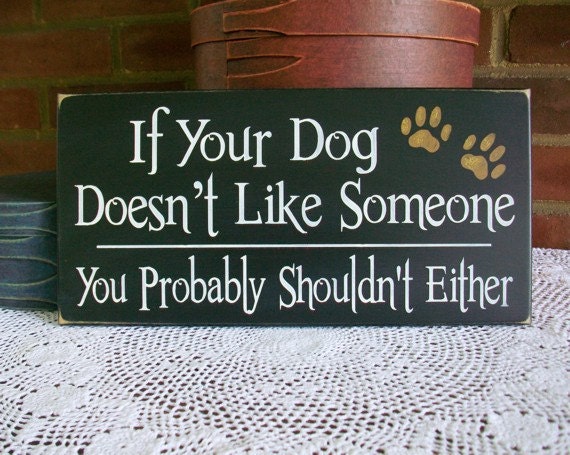 Being the animal lover that I am and true believer that dogs can sense something us humans cannot. Lincoln typically likes most people, and to be honest if there was a burglar trying to rob our house, I'm not sure he would bite them or lick them.
However, on a few rare occasions Lincoln has gotten strange around people typically people we ourselves don't know that well or don't want to welcome into our home either (you know nosy neighbors etc.)
Hope everyone is having a great week!